"Nigel and his team always provide a great and prompt service. Whenever i have had an urgent request, they act quickly and always manage to sort out the problem ensuring my business is kept runinng!"
Giuseppe D'Anna, Generate Communications Ltd

"Nigel and his team have been most helpful in offering a quality cost effective option for IT. Being a small business owner, our computers and software are essential in order to maximize profits. On numerous occasions when our systems have been down, a representative from ColchesterIT has been on hand within 24h to fix our problems. A key to any business is making a good first impression, and with ColchesterIT organizing a company specific e-mail address and linking it with Microsoft Outlooks, it has given us a more professional image."
Charlie, Peak Construction
"ColchesterIT, our 'Life Savers'! Whenever we have to call on Nigel and the team, they always act swiftly and professionally and take the headache out of our IT problems. Keep up the great work guys!!"
Ged Dunne, Stansted Easy Parking
"ColchesterIT ensures the smooth running of my business where any technical issues are involved. Whether it's a problem with one of my computers, telephones, fax machine or printers ColchesterIT is only a phone call away to getting it fixed quickly and economically."
Debbie Dawson, Boleyn Farm Contracts Ltd
"ColchesterIT have provided an exceptional service as our chosen consultants. From setting up and maintaining our computer software to fitting our security systems they have always been executed to the highest standard. We will continue to recommend ColchesterIT to all our clients."
Sandra, Smart Scaffolding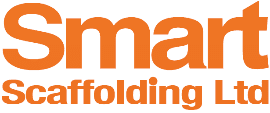 "Just a quick note to say that we are always happy to deal with you and your team for our IT needs.  Before we found you, we had little confidence in our IT support, as they always spoke in "techspeak" and left us baffled, often without fixing the problem.  It is great to have someone who explains things in English and that, if a problem can be fixed over the phone, with a few words of your guidance, you are there to help but when you need to be here, we can rely on you to get here quickly."
Michael Lachter, SmithLachter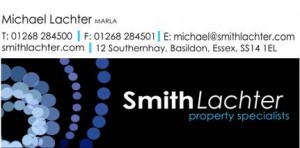 "Over the years ColchesterIT have proved to be particularly reliable and constructive. Particularly at short notice"
Roger Hynam ROGEROGER
"Colchester IT are a key part of our company. With the ever evolving systems and software, ColchesterIT continue to support us with expert advice and superb service. Business is trying enough, and it's comforting to know Colchester IT are always behind us through our  growth. Thank you for all your continued support and guidance."
Neil Sweeney, Director of Seguro UK.
"We have been dealing with ColchesterIT for over 8 years and have found them to be helpful efficient and very well priced. Their involvement has included the servicing and upkeep of both our in store phone system, networking and the upgrading of our computers. I am happy to recommend them"
Paul Bags O Fun, The Magic & Party Shop
"The guys at Colchester IT are brilliant and I trust them not to try and sell me expensive solutions that I don't need. One company suggested I needed to buy a whole new computer with bigger memory, when Colchester IT suggested spending a fraction of the cost in simply upgrading what I already had – perfect – will definitely use again next time, thank you guys."
Vivienne Hynam.
"Magdalen Garage T/A THJ Norfolk have been using ColchesterIT services for some years now and have always found the service prompt, reliable, efficient, and reasonably priced. No job to small for those of us who have little understanding of the computer world!"
Jilly Norfolk, THJ.
"Nigel was recommended to us by a friend who had a monthly term account with him so they could call on him any time for their IT problems. This has worked very well for us and has taken away any concerns we had with our every day work. We have found Nigel very helpful and nothing is to much trouble. He and his partners know what they are doing and talk to us in easy to understand language. We would highly recommend his team to anyone."
Dean Gillard, Gillard Borthers.
"Nigel and his team were very efficient when I lost all my data on my hard drive, they have supplied and installed a new system so this does not happen again….Very Pleased !!"
Terry Percival, T Percival Contracts Ltd
"Delighted with the work that Nigel has done sorting out our wireless and Sonos music system. He is the 4th IT expert we have had to call in and he has corrected everything straight away. Very impressed with his knowledgeable, friendly and capable attitude. I now feel confident that everything will work properly. Our PC is used for home and work, so it is really reassuring that he got rid of some spyware glitches and arranged proper back up. Fantastic that the new Kelvedon office is just up the road too!"

Rachel Williamson, Call out Customer